£32.00
£0.00
The Perfect Peach Glute Bands
"I've seen a huge difference in my glutes from using the Perfect Peach bands in my training, really love them!" Rafaella 
- Level 1 Glute Band - perfect for glute activation and performing exercises such as clamshells, kick-backs and squats.
- Level 2 Medium Glute Band with an in-built grip technology to prevent slipping.
This is exclusively available in the peach design. The perfect tool for adding fire to your hip thrusts, squats, and increasing the resistance on abduction exercises, crab walks and other peach pumping exercises.  
The Glute Band™ can be used for activating and strengthening the muscles of the glutes. Due to it's versatility; The Glute Band™ will not only improve the size and shape of your glutes, but can also improve multiple areas of your training.
Every purchase includes our "2 Week Glute Band Training e-Guide" to get you started.
We understand how important it is for you to feel comfortable and confident. By using our size guide you can rest assured that you are buying the perfect fit for your body type.
Trusted by glutes worldwide.


The Glute Band is used to activate muscles around the hips and glutes in order to improve technique, further engage the glutes and aid hip function.

You will not only increase the potential strength and mobility within your hips but prepare your entire body for overall physical activity.

Suffering from painful hips or a weak and painful lower back? Relieve it with numerous Glute Band exercises, for ideas just watch the video below.
PERFECT FOR:

Activating your glutes prior to training with exercises such as kick-backs, squats, clam shell and lateral exercises such as sumo walks.

PERFECT FOR:

Getting a deep burn through your glutes when used for exercises such as hip thrusts, squats, sumo walks and other lateral glute exercises.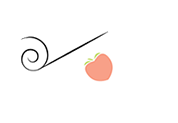 PERFECT FOR:

Building your perfect peach can be sweaty business & this microfibre towel is exactly what you'll need. Soft & super absorbant it won't let your sweat slow you down.