Born and raised in Cornwall, England, Ali lives with her fiancé Pete and their beautiful daughter Robyn.
Ali's determination to get back into shape after giving birth is precisely why we chose her as Octobers Modern Day Warrior. Within just 10 months of giving birth Ali transformed her body. Not only did Ali regain her strength and lost muscle tone, she was also able to overcome the effects pregnancy had on her hormones.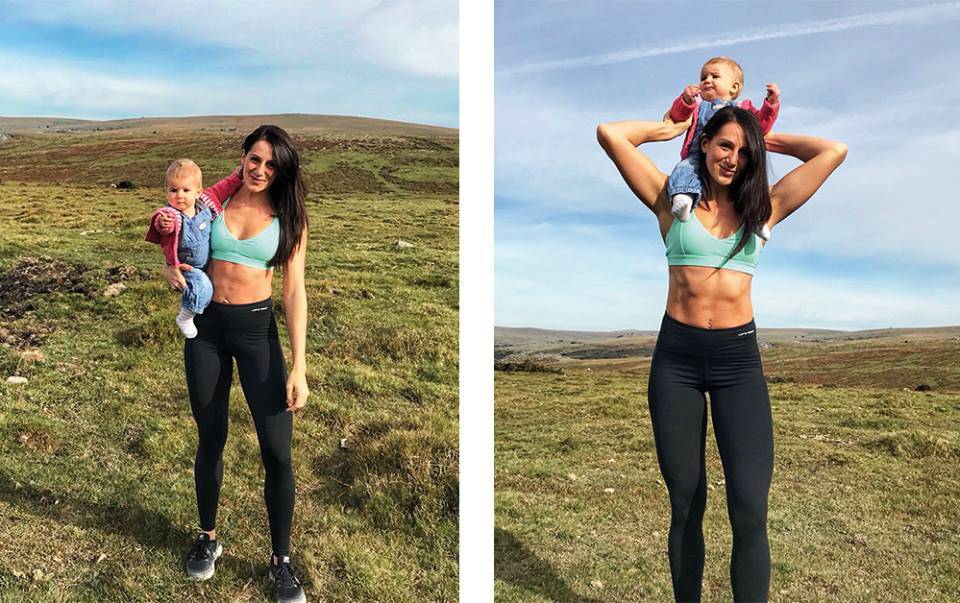 Q&A
What was it like after you had Robyn? How did your body feel and was it tough getting back into training?
Being both a Midwife and Personal Trainer, I found myself under immense pressure to "bounce back" to my pre baby body. But I soon learnt that I needed to do this in my own time and allow myself to grow as a new mummy. Although I had a really straightforward pregnancy our bodies do go through a massive journey during the whole process and you need to be kind to yourself.
Getting back on the fitness wagon was tough for me, but it was small steps and a lot of listening to my body that got me there.
How did you balance looking after Robyn, getting back into great shape and everything else in your life?
I started out doing bodyweight workouts at home and core rehabilitation exercises. I used the Glute Band to enhance these workouts and give myself a bit of a challenge as my strength increased. I also have such an amazing and supportive family that helped me with Robyn when I felt ready to go back to training.
My Mum would sit up stairs in the gym whilst I did an hour workout. I breastfed Robyn so feeding on demand in the early months meant I had to be clever with my training and not mess around, time was precious.
Now Robyn is older we are lucky to have a crèche at the gym which we can use. Whilst Robyn gets to socialise and play with other children, I can enjoy an hours training session. This has not only enabled me to regain my strength and pre baby body but has given me back my confidence and independence. Being a Mum is simply amazing but it's so important to have time for you too, and for me this is my therapy.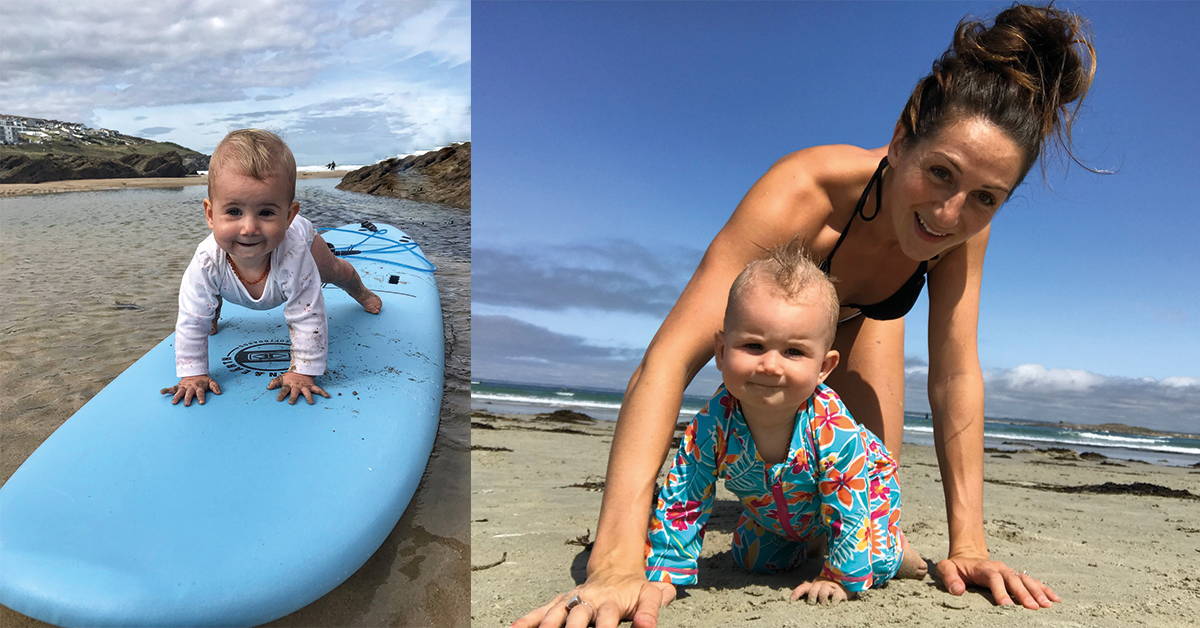 Do you have any habits or behviours that keep you motivated and consistent with your training?
Both my partner and myself are Personal Trainers so working out and being active is just a part of our everyday life. I am fortunate to have someone to share my passion with.
Whenever I feel I'm lacking motivation I just look at our online clients, seeing how motivated they are totally drives me. It makes me realise that people look up to us and come to us for guidance and support. This helps keep me focused and motivated.
Robyn is also at the forefront of everything I do, and I want to be the best role model to her that I can be. We all love to be outdoors; already at just 11 months old Robyn is so active, inquisitive and thrives when we are together being active as a family.