Alexandra is 32 years young and a mother of a 10-month old girl called Robyn. Alexandra, determined to get back into shape after giving birth, set a goal to regain the muscle tone she had lost during her pregnancy. Women often find it incredibly difficult to regain muscle after childbirth due to the effect it can have on their bodies, more specifically their hormones.
"Since giving birth I have seen a massive improvement in the strength, size and overall shape of my glutes from using the Glute Band."
Alexandra and her partner Pete run their own personal training business in Cornwall and fitness plays a huge role in their lives. Excited to get back into a routine and start training immediately after giving birth Alexandra bought The Glute Band so she could work out at home. By incorporating the band into lower body exercises, often focusing on her glutes, she began re-building the muscle tone she so desperately wanted back.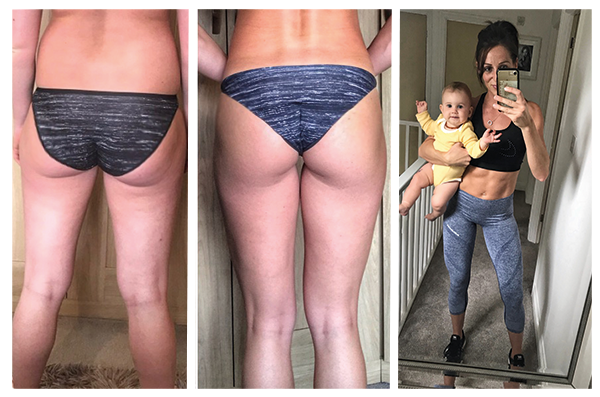 "I wanted to build my glutes up to help strengthen the rest of my body, mainly my lower back and pelvis after suffering with SPD during my pregnancy. Of course I also wanted my peachy booty back too".
The Glute Band has helped Alexandra achieve her goals and get back into her pre-pregnancy condition in a safe and productive way. The biggest change she saw came from switching up her old routine by adding glute activation before any session.
"I feel I can push myself harder after using the bands for activation prior to training. I have never had the same burn that I get from using the bands in any other workout and I truly mean it".
Alexandra and her husband run an online 10-week transformation programme called PSPT Program 10, they advise all of their clients to invest in the Glute Band. This is to help compliment and enhance both their at home and gym training workouts, their results have also been phenomenal.
You can follow and say hi to Alexandra on Instagram @miss_pspt_fitness